Argo Trading Platform is a full-featured solution that provides facilities for all workflows of a modern market place. It can be easily customized, and quickly deployed for an over-the-counter trading environment. Since ATP is instrument agnostic, it could become a single venue for your internal order flow, as well as for sophisticated hedging strategies with outside markets. We can provide trading environment for traditional exchange-traded asset types (such as stocks, futures, options), as well as for OTC contracts such as Interest Rate, Credit Default, Energy and Agricultural Swaps, OTC Metals, and FX contracts, and others. Our risk control and management facility can be extended easily to support ever-evolving OTC instruments. We have firsthand experience integrating with CME ClearPort, LCH ClearNet and ICE Clearing API, DTCC and Traiana.
We can also provide connectivity to other major clearing venues and Swap Data Repositories (SDRs) by customer request.
Are you impacted by Title VII of Dodd-Frank Act? Or European Market Infrastructure Regulation?
We can help. Read more…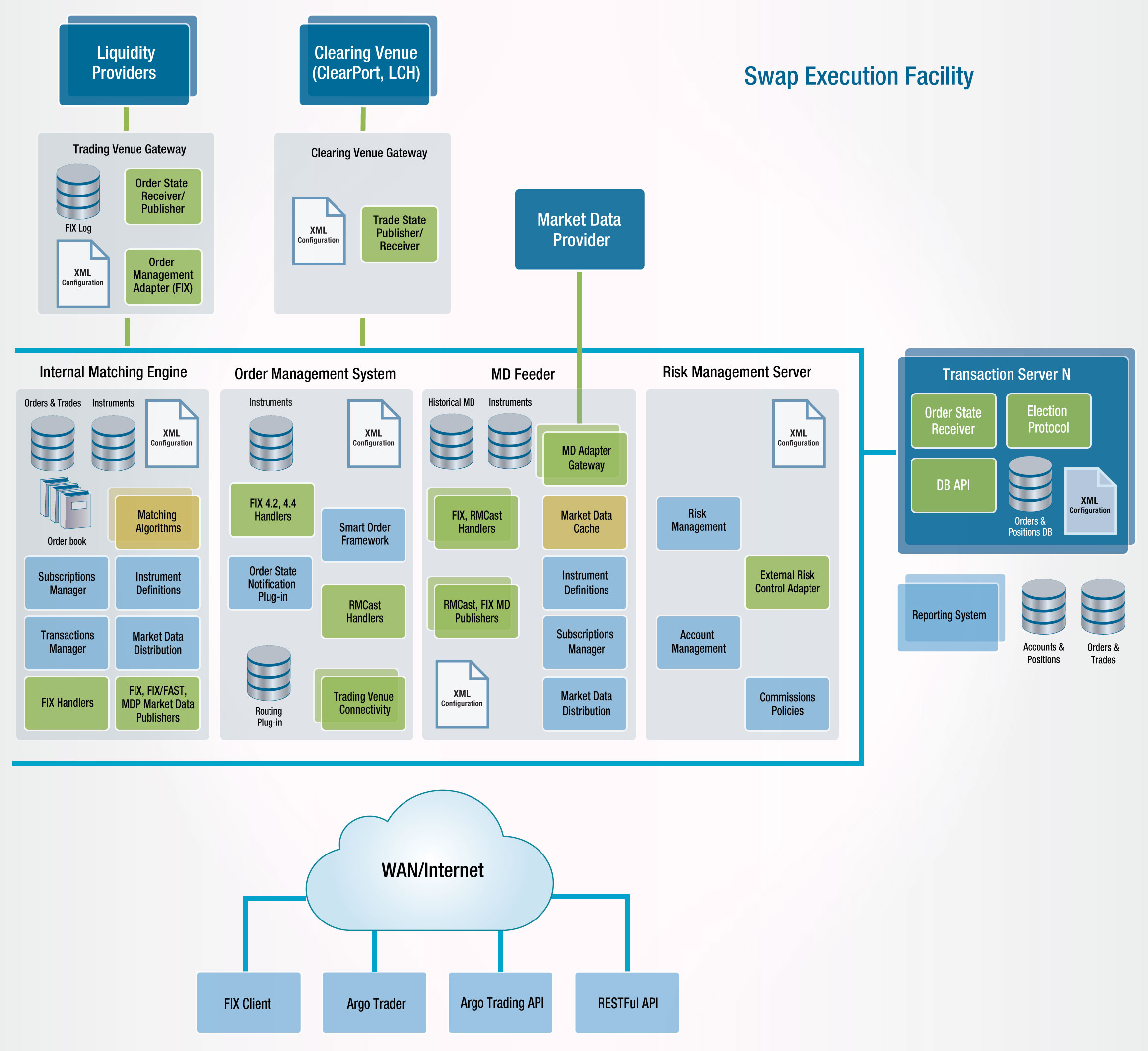 View All Solutions